Falls Links 
 April 2022 | Issue 2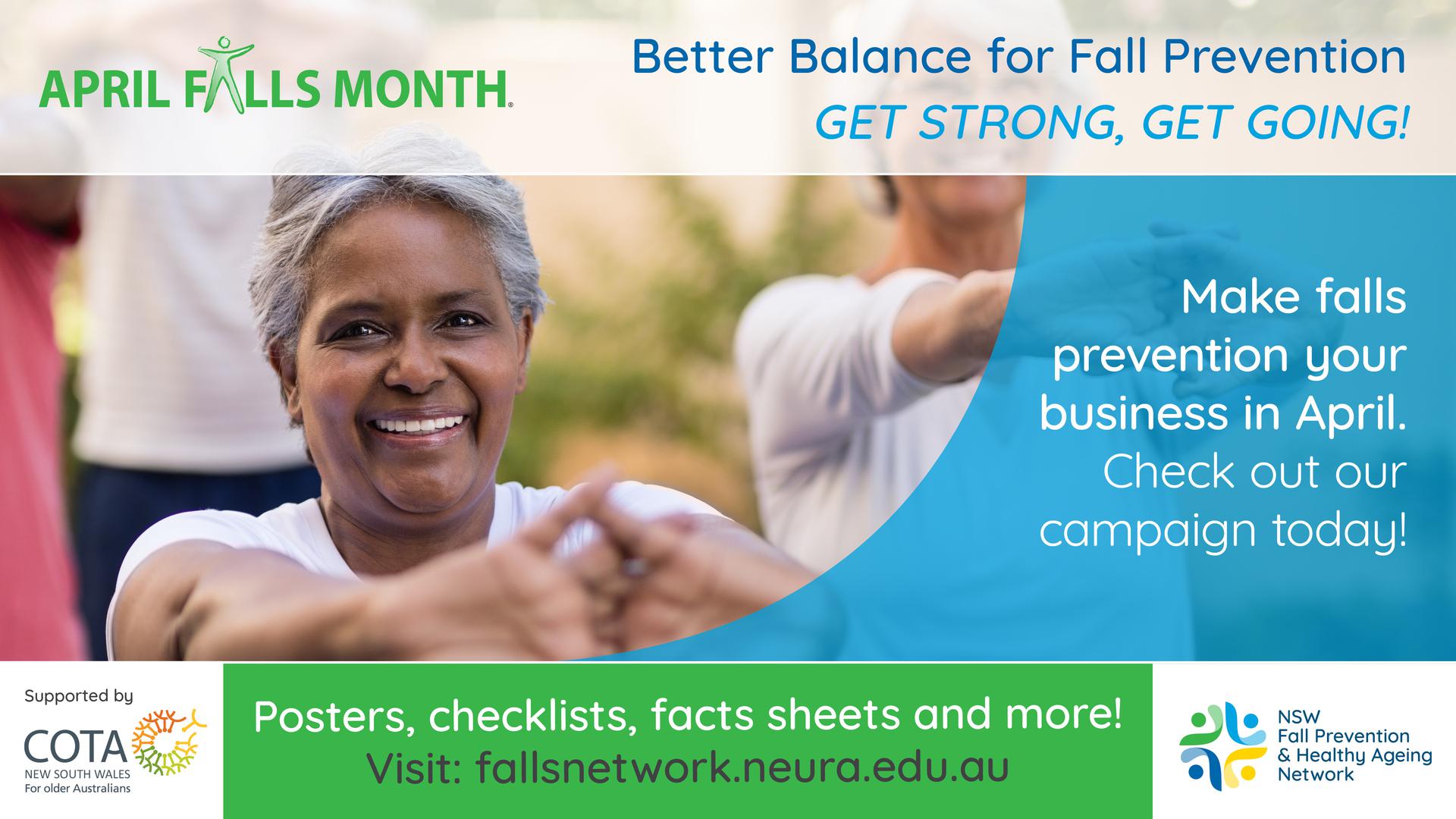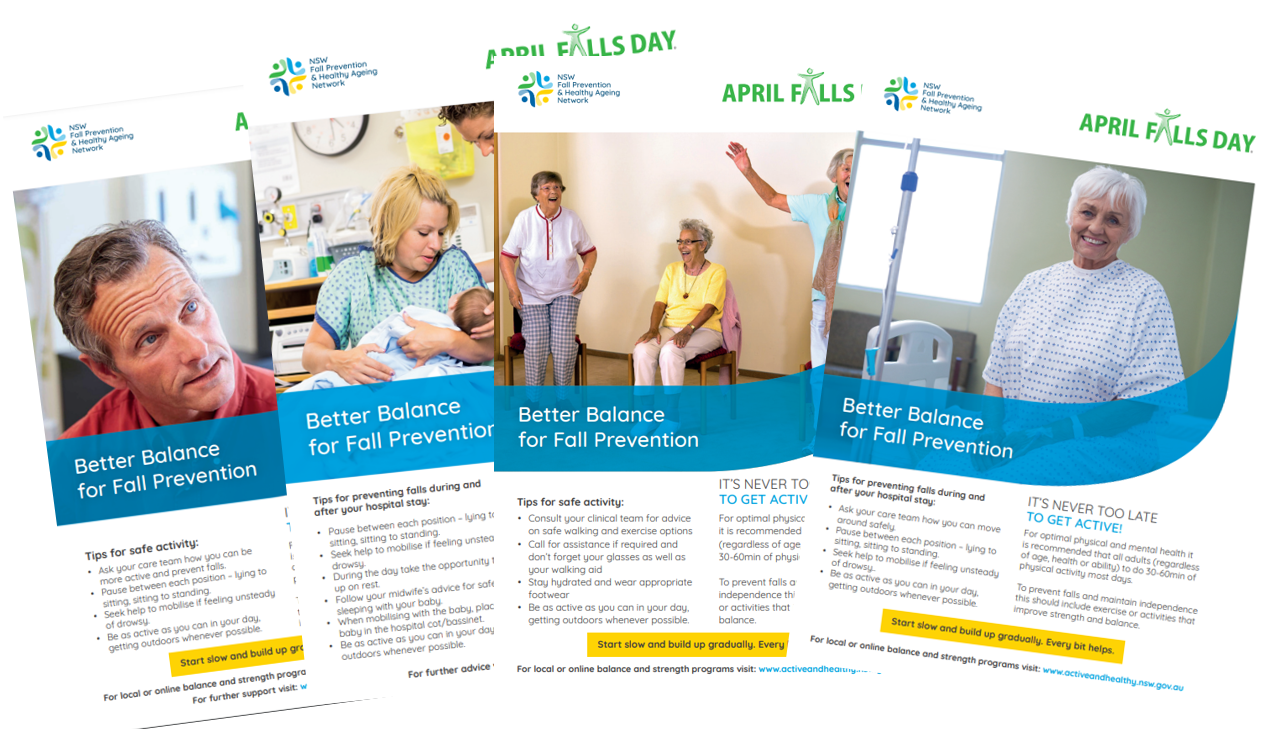 April Falls Month® is an annual campaign to raise awareness about the impact of falls and to promote the latest best practice fall prevention strategies. The overall campaign goal is to get active and improve balance for fall prevention.
The last two years have been difficult with many social and fitness groups unable to continue due to COVID. This has contributed to an increase in inactivity and deconditioning in many adults regardless of ability. The Better Balance for Fall Prevention campaign, supported by COTA NSW, aims to help older Australian's find appropriate exercise programs to meet their needs and interests.
This campaign includes toolkits for Health Professionals and Fitness Trainers to help you promote Better Balance for Fall Prevention to your existing clients and to help you reach older adults who are looking to start an exercise program. These resources compliment a public awareness campaign which is being carried out through media, Health Networks and organisations advocating for older people and we hope for them to be recognised by adults seeking to begin an exercise program.
These resources can be freely downloaded and shared.
Resources Available Now:
Our resources include posters across community, hospital and residential aged care settings, a month long healthy ageing challenge for you and your clients, social media tiles and assessment tools.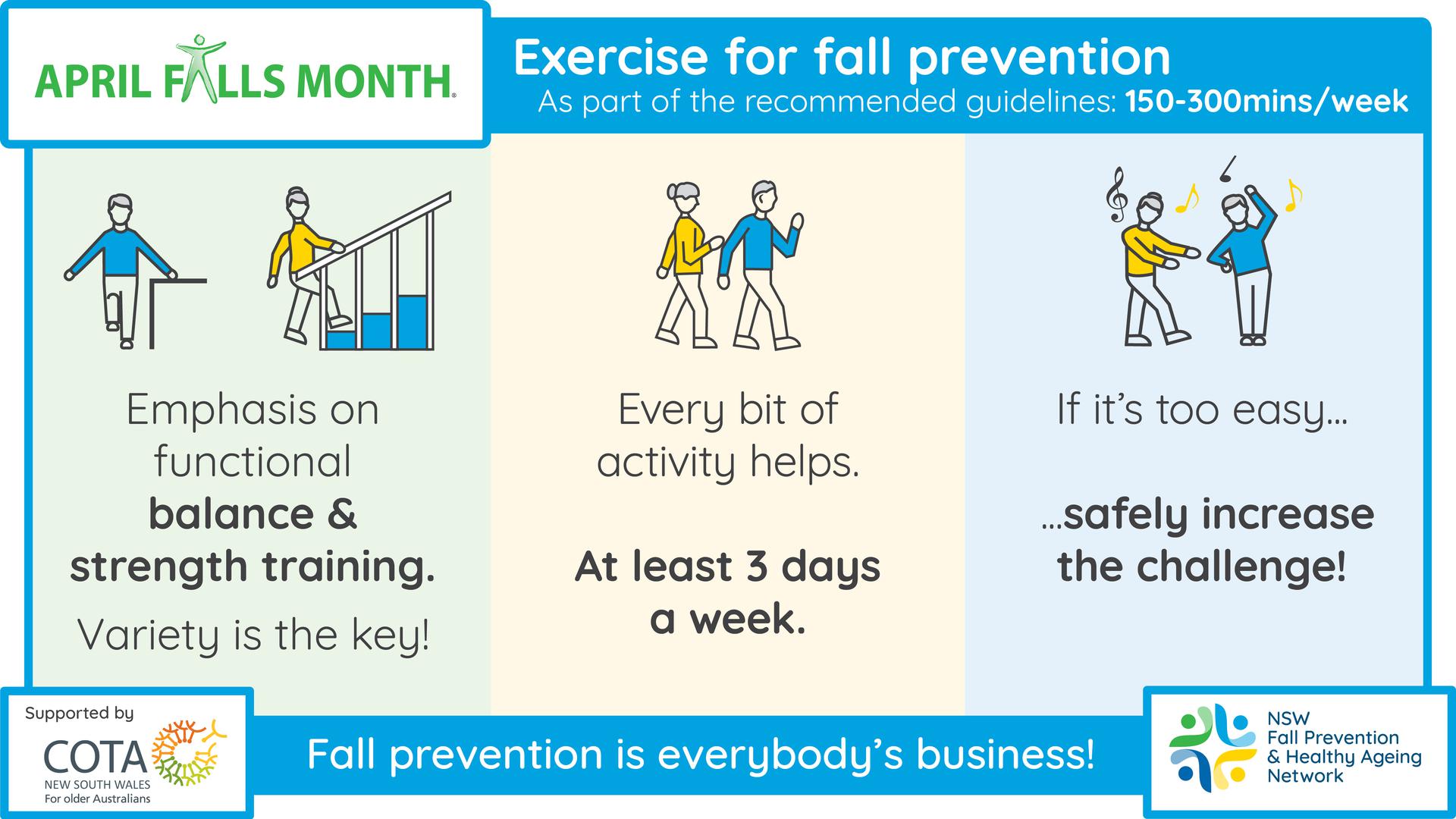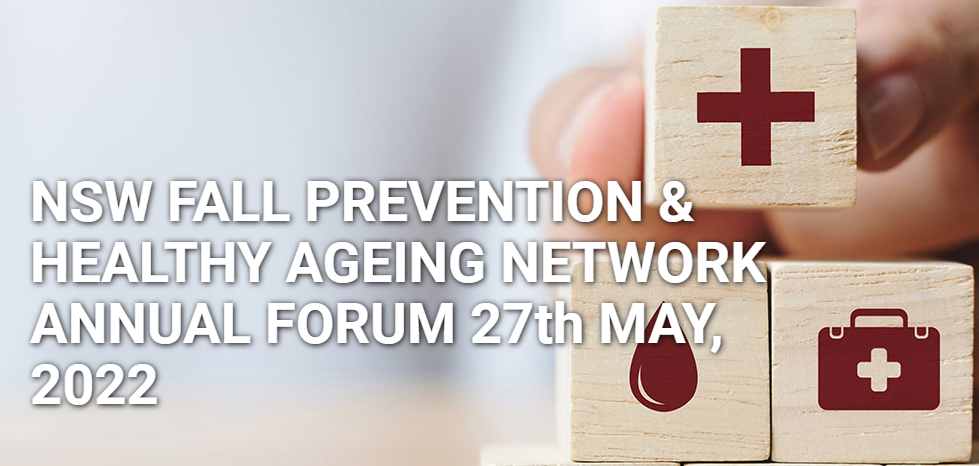 NSW Fall Prevention and Healthy Ageing Network 2022 Annual Falls Forum
Friday May 27th, 2022, Wesley Conference Centre, Sydney

The NSW Fall Prevention and Healthy Ageing Network falls forum provides an opportunity to learn about the latest on fall prevention. Listen to experts in their field provide an overview of recent fall prevention research, quality improvement in residential aged care and fall prevention in hospitals and emergency care.
Returning to a live in-person COVID safe format there will also be plenty of networking opportunities and a consumer display.
Ticket purchase will also include live-streaming of the event 
Plenary Speakers Include:
Pam Albany Guest Lecture: Professor Susan Kurrle, Director, Cognitive Decline Partnership Centre, Faculty of Medicine and Health, University of Sydney

Professor Cathie Sherrington, Institute for Musculoskeletal Health and School of Public Health, University of Sydney/ Sydney Local Health District

Dr Karla Seaman, Research Fellow, Australian Institute of Health Innovation, Macquarie University

Dr Nasir Wabe, Senior Research Fellow, Australian Institute of Health Innovation, Macquarie University

A/Prof Anna Barker, Executive Director, Research & Innovation, Silver Chain Group Limited
There will also be afternoon concurrent sessions on Community Living and Residential Aged Care Facilities as well as Hospital Care highlighting best practice fall prevention programs and research across the sectors.


Topic - How to change behaviour at scale with online educational interventions
Michael Noetel
Michael is a Senior Lecturer at the Australian Catholic University. His research has focused on improving online interventions so they better change behaviour— usually physical activity—and testing whether those interventions change behaviour at scale. He's been responsible for the online interventions for 8 randomised trials and published three systematic reviews in the #1 journal for education about how to create clear, motivating, and engaging online learning.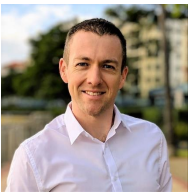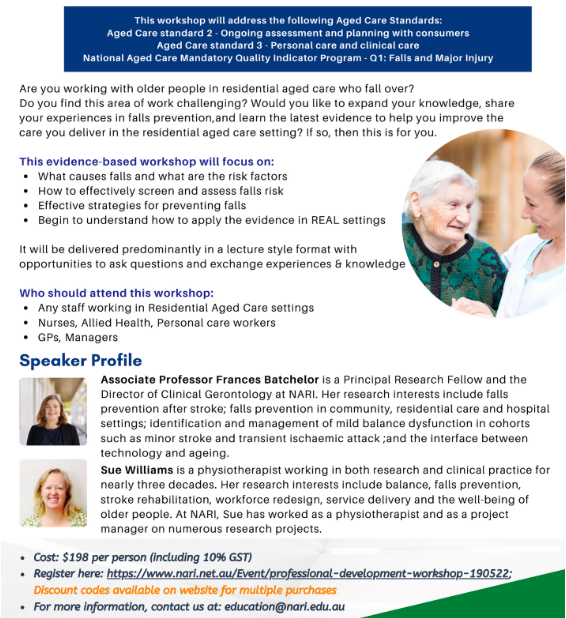 Hybrid Conference, 27th - 30th November 2022
The Adelaide Convention Centre, Adelaide
Safety 2022 aims to bring together the global injury prevention community to continue the successful world conferences highlighting the important research, work and advocacy in injury prevention and safety promotion.
Earlybird Registrations are NOW OPEN for the 14th World Conference on Injury Prevention & Safety Promotion.
Earlybird Registration close at 11:59pm AEST, Friday 24 June 2022.
Call for Abstracts
Safety 2022 Conference is inviting abstract submissions for long oral presentations, rapid fire, conversation starter and e-posters. We invite you to submit abstracts related to research, policy or practice

Catch up on the previous seminar from the Centre of Research Excellence. Prof Terry Haines, presented on 'The Stepped-Wedge, Cluster-Randomised Trial: Enabling Change while Generating Evidence'.
Research Update
Falls in older Australians 2019–20: hospitalisations and deaths among people aged 65 and over
Australian Institute of Health and Welfare (2022)
Summary
This report presents information on the 133,000 injury cases due to falls that resulted in hospitalisation and the 5,000 cases due to falls that resulted in death among those aged 65 and over during the period 1 July 2019 to 30 June 2020. Deaths that occurred during hospitalisation may be counted in both the hospitalisations and deaths data. 
Falls is the leading cause of hospitalised injuries and injury deaths among older Australians, making up 77% of all injury hospitalisations and 71% of injury deaths in this age group. Almost two-thirds (63%) of hospitalisations due to falls were for females, and females have a higher age-standardised rate of falls injury hospitalisation than males.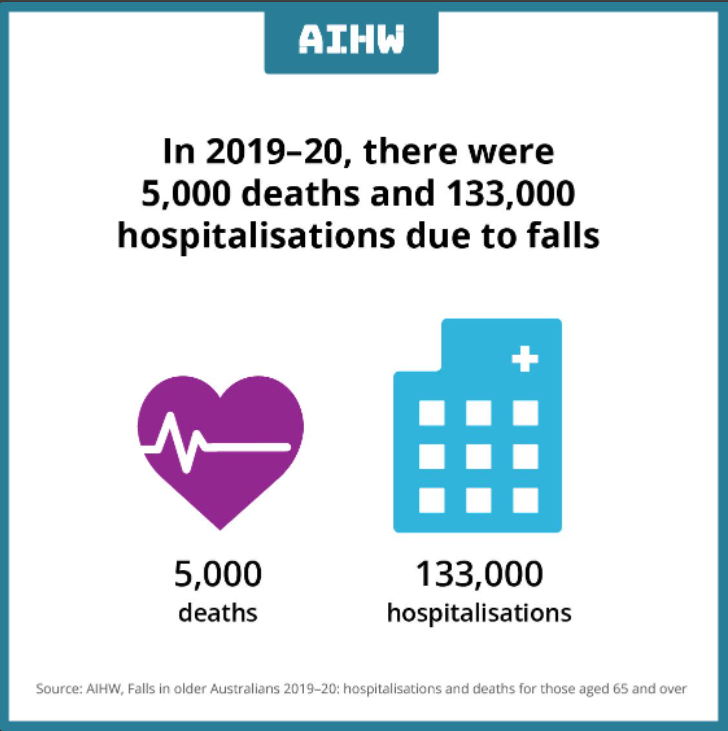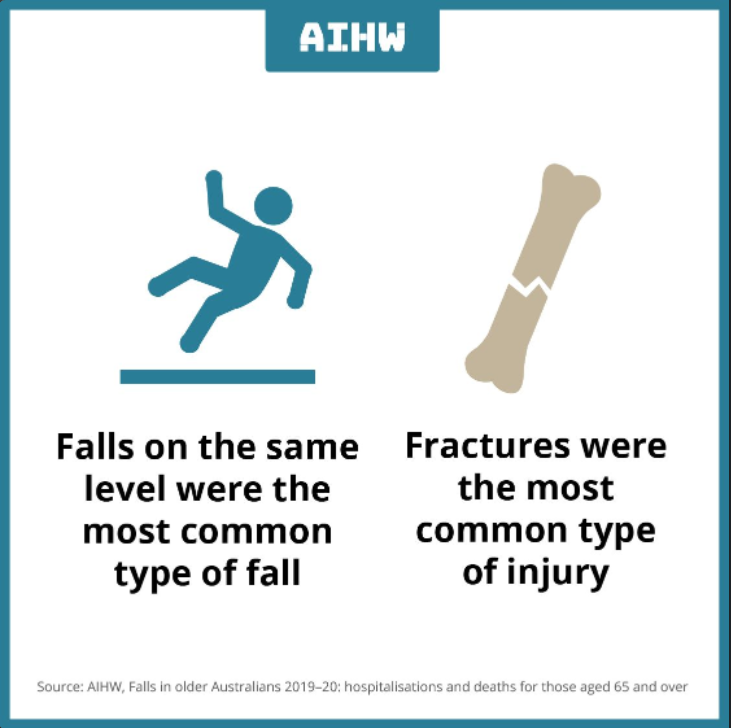 Over half (53%) of falls deaths were for females, however males had a higher age-standardised rate of deaths due to falls.
One in 2 falls that resulted in hospitalisation occurred in the home and 1 in 5 occurred in a residential aged care facility.
Most hospitalised falls occurred on the same level (60%), such as a slip, trip, or stumble.

Half of hospitalised falls involved a fracture (50%); open wounds were the next most common fall-related injury (14%).
Australians aged 65 and over were 8 times as likely to be hospitalised and 68 times as likely to die from a fall than those aged 15–64. Older Australians hospitalised due to a fall had an average length of stay in hospital of 9.5 days.
In April 2020, among people aged 65 and over, there were 25% fewer falls hospitalisations than the same month the previous year. By June 2020, with the easing of COVID-19-related restrictions, fall hospital admissions had returned to pre-pandemic levels. 
Active Ageing Program Officer
North Parramatta, Cumberland Hospital | Western Sydney
WSLHD Health Promotion's Healthy Older Adults portfolio is seeking a Health Promotion Officer to coordinate our Active Ageing programs. This is a temporary part time positions (32 hours per week until 30 June 2022) with likely extension of contract until 31 December 2023, pending renewed funding.

We are looking for a professional with a health or related background who has:
•    knowledge and experience working with older adults particularly in the areas of falls prevention, strength and balance and physical activity. 
•    Strong skills in stakeholder engagement
•    An understanding of the social determinants of health, working in partnership and project management skills
•    Knowledge of effective health promotion and prevention strategies for older adults
The Active Ageing Coordinator will:
•    Coordinate online and face to face delivery of NSW Health Stepping On and Healthy and Active for Life programs  across western Sydney
•    Recruit, train and mentor program facilitators and volunteers
•    Promote programs and work with older adults from diverse backgrounds
•    Work with partner organisations to address physical inactivity, social isolation and physical deconditioning
•    Use your health promotion skills to create healthy communities, environments and systems that support older adults in WSLHD
•    Support Healthy Older Adult research projects
Our vision is to lead the way in fall prevention and other healthy ageing initiatives by harnessing expert knowledge and being collaborative in all we do.
We work closely with researchers, policy makers, health practitioners and community service providers in the development and promotion of healthy ageing services and programs with a focus on preventing falls and fall-related injury.
Our purpose is to support practitioners to improve the lives of older Australians through healthy ageing initiatives with a focus on preventing falls and fall-related injuries.
Do you have any news on Falls Prevention or healthy ageing that you want to share with others on the network, or report on a project that is happening in your area. We also welcome suggestions for articles and information you would like to see in this newsletter. Send your news and suggestions to: fallsnetwork@neura.edu.au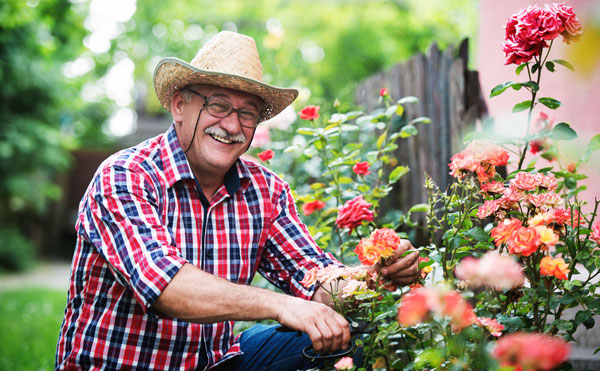 Contact Us:
Telephone +61 2 9399 1063
Email fallsnetwork@neura.edu.au
Our mailing address is:
NSW Falls Prevention Network
Neuroscience Research Australia
PO Box 1165
Randwick NSW 2031
Copyright © NSW Falls Prevention and Healthy Ageing Network